Thank you for joining us today! Scroll down for sermon notes and next step opportunities.
If you'd like to learn more about Madison Park, you can click here to CHAT WITH A PASTOR immediately following each service.
Chat With Us!
Sermon Notes & References
God is Love
Pastor Paul Strozier
1. God is God - and I am not.
Isaiah 55:3 -"Come to me with your ears wide open. Listen, and you will find life."
Isaiah 55:8-9 -"My thoughts are nothing like your thoughts," says the Lord. "And my ways are far beyond anything you could imagine. For just as the heavens are higher than the earth, so my ways are higher than your ways and my thoughts higher than your thoughts."
Isaiah 55:6 - Seek the Lord while you can find him. Call on him now while he is near.
John 17:3 - And this is the way to have eternal life—to know you, the only true God, and Jesus Christ, the one you sent to earth.
2. God is Love
"God's love is not a single act, but is the abiding state of God's heart. God does not begin to love. God's love has no beginning and will have no ending. God always has loved and always will love. Civilizations might rise and fall, but God's love will be here. Empires might crumble and perish, but God's love will be here. Even there might be a day when the stars cease to bedeck the heavens, but the love of God will be here. Man's love might waver and even dry up, but God's love will be here. God's love is eternal." Dr. Martin Luther King, Jr.
1 John 4:7 - Dear friends, let us continue to love one another, for love comes from God.
"Anything called love that does not have its source in God is not love." Jonathan Leeman
3, God is…Absolute Love, Expressed in Creation
Romans 1:20 - For ever since the world was created, people have seen the earth and sky. Through everything God made, they can clearly see his invisible qualities—his eternal power and divine nature. So they have no excuse for not knowing God.
1 John 4:7b-8 - Anyone who loves is a child of God and knows God. But anyone who does not love does not know God, for God is love.
4. God is…Unconditional Love, Expressed in the Incarnation
Acts 10:34 - "I see very clearly that God shows no favoritism."
1 John 4:9 - God showed how much he loved us by sending his one and only Son into the world so that we might have eternal life through him.
5. God is…Sacrificial Love, Expressed in the Crucifixion
"So the divine love is sacrificial love. Love does not mean to have and to own and to possess. It means to be had and to be owned and to be possessed. It is not a circle circumscribed by self, it is arms outstretched to embrace all humanity within its grasp." Bishop Fulton Sheen
1 John 4:10 - This is real love—not that we loved God, but that he loved us and sent his Son as a sacrifice to take away our sins.
6. God is…Redemptive Love, Expressed in the Resurrection
Luke 24:5 -"Why are you looking among the dead for someone who is alive?
1 John 4:13-16 - And God has given us his Spirit as proof that we live in him and he in us. Furthermore, we have seen with our own eyes and now testify that the Father sent his Son to be the Savior of the world. All who declare that Jesus is the Son of God have God living in them, and they live in God. We know how much God loves us, and we have put our trust in his love.
1 John 4:16-17 - God is love, and all who live in love live in God, and God lives in them. And as we live in God, our love grows more perfect. So we will not be afraid on the day of judgment, but we can face him with confidence because we live like Jesus here in this world.
Were the whole Realm of Nature mine,
That were a Present far too small;
Love so amazing, so divine,
Demands my Soul, my Life, my All.
Text "Jesus" to 765-642-2000
Take Your Next Step
Take your next step - whether that is simply reaching out, joining a community group, or requesting info about Baptism, Kids Ministry, or Missions. Our team will get you the resources you need to get connected to the MPC family or grow in your faith and calling as a follower of Christ.
Our Online Campus Pastor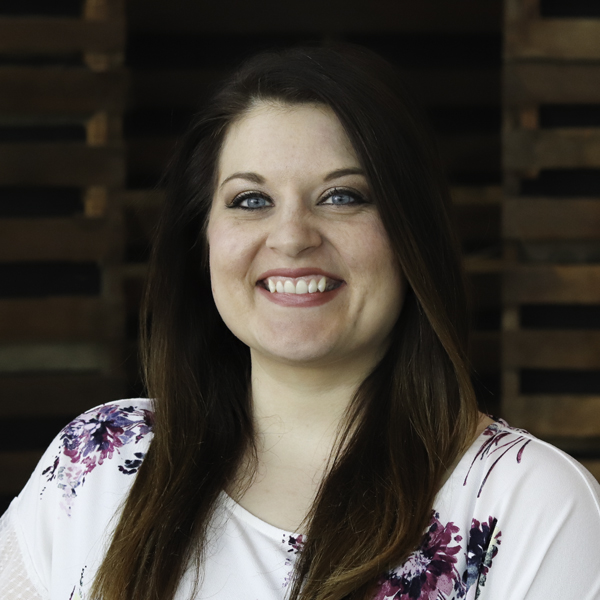 Welcome to the Madison Park Online Campus! We are so glad you're joining us today. Christ's church is not defined by any building or even an in-person gathering. It is made up of His followers - anyone who believes and trusts in Him is a part of His family.
We are continually improving the online experience, removing barriers to worship, and providing new ways for you to connect online. Explore this page and our website, but don't hesitate to contact us with questions or to take your next step!
You Are Loved.
Stephanie Collins
Online Campus Pastor
Subscribe to Madison Park Enews
We send weekly newsletters with ministry updates, new ways to connect and serve, and letters from Pastor Paul. Click below to sign up! You may unsubscribe at any time.