Thank you for joining us today! Scroll down for sermon notes and next step opportunities.
If you'd like to learn more about Madison Park, you can click here to CHAT WITH A PASTOR immediately following each service.
Chat With Us!
Sermon Notes & References
Stay on the Wheel
Pastor Mickey Foley
How do we balance the CALL in the CONTEXT and maintain COURAGE?
Jeremiah 18:1-6 - The Lord gave another message to Jeremiah. He said, 2 "Go down to the potter's shop, and I will speak to you there." 3 So I did as he told me and found the potter working at his wheel. 4 But the jar he was making did not turn out as he had hoped, so he crushed it into a lump of clay again and started over. 5 Then the Lord gave me this message: 6 "O Israel, can I not do to you as this potter has done to his clay? As the clay is in the potter's hand, so are you in my hand.
Courage is COMMITMENT- Obedience to the Call
Courage is PERSEVERANCE - Stay on the Wheel
2 Corinthians 4:1, 5-10 - Therefore, since God in his mercy has given us this new way, we never give up. You see, we don't go around preaching about ourselves. We preach that Jesus Christ is Lord, and we ourselves are your servants for Jesus' sake. 6 For God, who said, "Let there be light in the darkness," has made this light shine in our hearts so we could know the glory of God that is seen in the face of Jesus Christ.7 We now have this light shining in our hearts, but we ourselves are like fragile clay jars containing this great treasure. This makes it clear that our great power is from God, not from ourselves. 8 We are pressed on every side by troubles, but we are not crushed. We are perplexed, but not driven to despair. 9 We are hunted down but never abandoned by God. We get knocked down, but we are not destroyed. 10 Through suffering, our bodies continue to share in the death of Jesus so that the life of Jesus may also be seen in our bodies.
Isaiah 45:9 - "What sorrow awaits those who argue with their Creator. Does a clay pot argue with its maker?
Does the clay dispute with the one who shapes it, saying, 'Stop, you're doing it wrong!' Does the pot exclaim, 'How clumsy can you be?'
Courage is TRUSTING BELIEF- not an absence of fear but an abundance of Faith!
Deuteronomy 31:6 -Be strong and courageous, do not be afraid or tremble at them, for your God is the one who goes with you. He will not fail you or forsake you.
Isaiah 41:10 - Don't be afraid, for I am with you. Don't be discouraged, for I am your God. I will strengthen you and help you. I will hold you up with my victorious right hand.
Psalm 56:3 - But when I am afraid, I will put my trust in you.
Fear knocked at the door. Faith answered. There was no one there. - Old English Proverb
Text "Jesus" to 765-642-2000

Take Your Next Step
Take your next step - whether that is simply reaching out, joining a community group, or requesting info about Baptism, Kids Ministry, or Missions. Our team will get you the resources you need to get connected to the MPC family or grow in your faith and calling as a follower of Christ.
Our Online Campus Pastor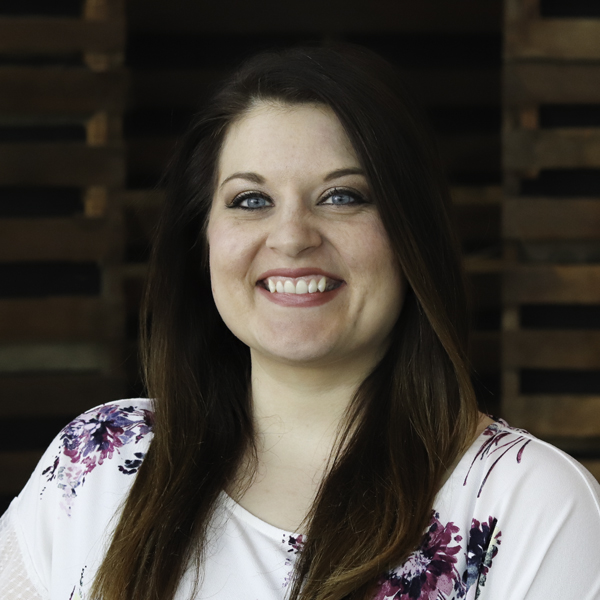 Welcome to the Madison Park Online Campus! We are so glad you're joining us today. Christ's church is not defined by any building or even an in-person gathering. It is made up of His followers - anyone who believes and trusts in Him is a part of His family.
We are continually improving the online experience, removing barriers to worship, and providing new ways for you to connect online. Explore this page and our website, but don't hesitate to contact us with questions or to take your next step!
You Are Loved.
Stephanie Collins
Online Campus Pastor
Subscribe to Madison Park Enews
We send weekly newsletters with ministry updates, new ways to connect and serve, and letters from Pastor Paul. Click below to sign up! You may unsubscribe at any time.