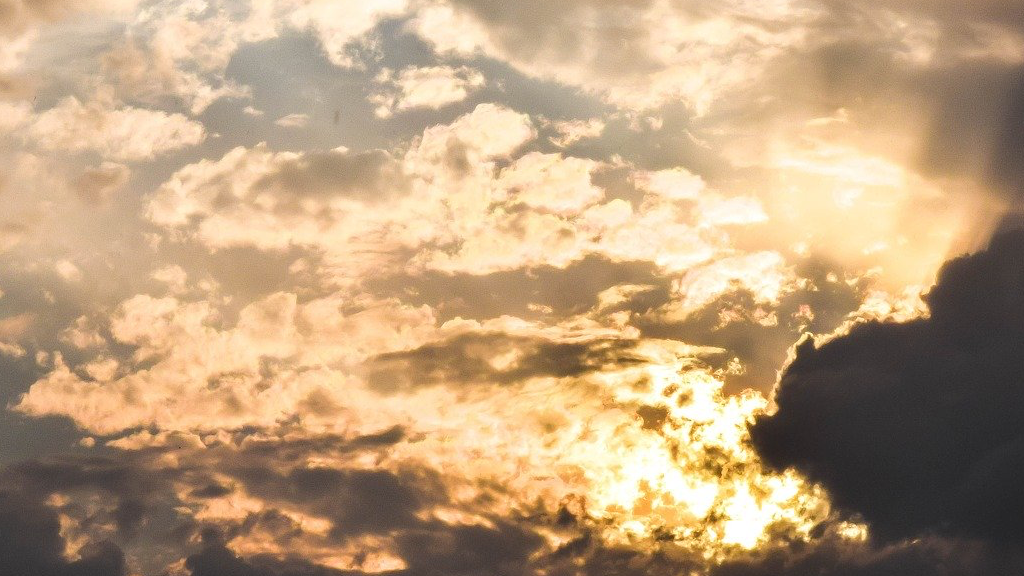 By Pastor Paul Strozier
1 Peter 1:3-9, NIV
3 Praise be to the God and Father of our Lord Jesus Christ! In his great mercy he has given us new birth into a living hope through the resurrection of Jesus Christ from the dead, 4 and into an inheritance that can never perish, spoil or fade. This inheritance is kept in heaven for you, 5 who through faith are shielded by God's power until the coming of the salvation that is ready to be revealed in the last time. 6 In all this you greatly rejoice, though now for a little while you may have had to suffer grief in all kinds of trials. 7 These have come so that the proven genuineness of your faith—of greater worth than gold, which perishes even though refined by fire—may result in praise, glory and honor when Jesus Christ is revealed. 8 Though you have not seen him, you love him; and even though you do not see him now, you believe in him and are filled with an inexpressible and glorious joy, 9 for you are receiving the end result of your faith, the salvation of your souls.

Peter, the brash and bold follower of Jesus Christ, wrote these words around the middle of the first century to Christians scattered around the northern areas of Asia Minor. They were dispersed, isolated, and facing extreme persecution. Suffering and martyrdom were the harsh realities of their lives. Nothing was as it once was and Peter himself would be martyred in the near future.

And yet, the theme of Peter's letter is "LIVING HOPE." How do you write about such a thing when the world is turned upside down and you live in the constant shadow of death? "HOPE" would be difficult enough. But "LIVING?" There would be nothing in their circumstances to indicate the relevance of this theme.

Unless… "LIVING HOPE" has nothing to do with circumstances!

You get the connection, right? Nothing in our world is as it used to be. It seems as if things are turned upside down. As a friend shared with me this week, it's as if someone came in overnight and "rearranged the furniture" of our lives. Another friend compared our daily reports on the spread of the Covid-19 virus with the days of the Vietnam war when we were given daily body counts on the nightly news.

But we are followers of Jesus. So our HOPE is dependent upon our FAITH. The definition of faith is trust in what seems unknowable. Peter summarizes the foundation for our faith in V8 - "Though you have not seen Him, you love Him."

My heart leaps in agreement with that statement - and I'm guessing yours does too. Our hope isn't in a religion, it's in a relationship. I'm hopeful today under the threat of a super-virus because I have a personal connection to a God who loves me enough to enter into the mess and save me.

A relationship with a LIVING LORD brings LIVING HOPE!

So this is where we are as we prepare for Holy Week 2020. We're getting ready for an Easter celebration that will not be marked by record numbers of pilgrims gathering in our sanctuaries. But the settings of our celebrations never were the source of our hope. They are merely the outward effects of an inward belief that God's Son, Jesus Christ, came to earth, lived and died for our sins, and GOT UP OUT OF THE GRAVE AND WALKED AWAY ON SUNDAY MORNING!

People John Paul II wrote: "Do not abandon yourselves to despair. We are the Easter people and hallelujah is our song!"


As "Easter People," we are entering the season in which we shine. We don't shine because of our programs, our special events, or our public gatherings. We shine because we have a "LIVING HOPE" in a Living Lord. And the world needs us to shine in this season, because the world needs to see that HOPE does not depend on what MAY happen, it depends on what HAS happened: Jesus Christ overcame death and the grave - He has already overcome any ultimate impact of Covid-19.

If even death is no longer a threat, then nothing can overpower our "LIVING HOPE!"

We are praying for God's rapid intervention in the destruction Covid-19 is causing. We plead for Him to act quickly and we intercede daily for all those affected by it - which is everyone. But we do not despair, we do not lose hope, because we are "Easter People."

The threat of death has already been overcome and we know the promise of Jesus is true - "I am the resurrection and the life. Anyone who believes in me will live, even after dying. Everyone who lives in me and believes in me will never ever die." John 11:25-26

So believe. Have faith. Hope. Live. Shine. Let our lives PROVE the resurrection in the days, weeks, and months ahead.

But let this Easter be the greatest Easter ever. Not because of our Easter Programs, but because we are Easter People.

You are loved!